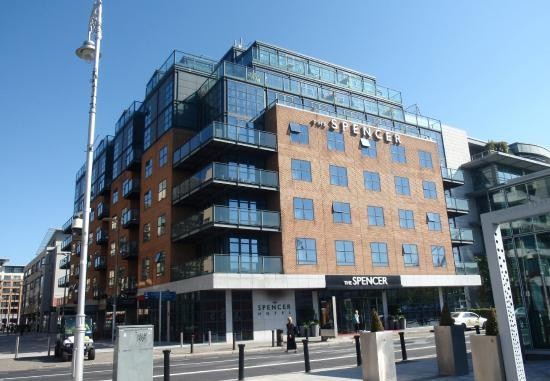 Unfortunately, all rooms in the Spencer are sold out!
The Spencer Hotel is a modern, four-star hotel located just 260 metres from The CCD. The hotel offers 180 bedrooms, an American style steakhouse, lively bar and invigorating health club with fitness and spa facilities.
Distance to CCD:
3 minute walk to CCD
Prices (including "Full Irish" hot breakfast):
(For December 9-15, 2016)
Single €155.00 ($176)
Double €165.00 ($188)
How to Book
Visit the booking web site: Spencer ICIS 2016 Rate
No rate code required. Should you require accommodation for extended dates beyond this period please contact reservations@thespencerhotel.com.