Several hotel options are available in Dublin offering special conference rates for ICIS 2016 attendees, which are all near the Convention Centre Dublin (CCD) where ICIS 2016 will take place. Please read carefully through the following material so you are thoroughly informed of what hotel options are available and the booking process for each of these hotels.
PLEASE NOTE:
The days the conference rate is available at each hotel and the cost per room varies per hotel.
Each hotel offers different terms upon booking.
Some reservations are pre-pay and non-refundable.
The cancellation policies also vary at each hotel.
It is very important you read and understand the Policy and Terms at each hotel before providing your credit card for your reservation as we cannot mediate changes once you enter into an agreement with a specific hotel.
The list of hotels below has links to each of the hotels and the special codes (where applicable). In order to take advantage of the special conference rates please use the links provided. The applicable dates for the special rates are shown under each hotel name. The special ICIS conference rate is available only for a limited time for a limited room block that will be released on a first come, first served basis. Dublin is booming, and has become a very popular weekend destination in the weekends leading up to Christmas. We strongly recommend you reserve your hotel room as soon as possible. If you have questions about availability at the conference rate at a particular hotel, please contact the hotel directly at the email address provided below.
Many of the hotels offer a conversion link for the Euro (€) rates to the USD ($). You will have to look for them. For your convenience here is a Currency Calculator.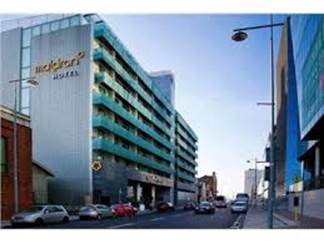 Clayton Cardiff ICIS 2016: (formerly called the Maldron hotel) Located in the heart of the docklands, opposite Bord Gais Energy Theatre. The hotel is walking distance from Dublin city centre shopping and iconic venues including [read more]