We know that ICIS at Seoul will be a fantastic experience for all. If you haven't registered for the conference yet (or even if you have), we would encourage you to look at the 38 different ancillary events that surround the main ICIS conference experience. We have options for every AIS member interests including Special Interest Group (SIG) paper workshops, country chapter meetings, career focused workshops, and much more.
These workshops and events adds so much richness to the conference experience. Come find your academic community and find a workshop or event that fits you! We'd encourage you to reach out to the event organizer if you have any questions about fit.
AIS Membership/Chapter Events by Date
Saturday, December 9
Sunday, December 10
Monday, December 11
Wednesday, December 13
Planning an Ancillary Meeting
As part of the 2017 International Conference on Information Systems (ICIS 2017), the Association for Information Systems (AIS) is seeking participation by all Information Systems organizations to conduct an ancillary event at ICIS in Seoul, Korea, December 10-13, 2017.
For all SIG/Ancillary/Pre/Post ICIS meeting event requests for ICIS 2017, you will need to complete the formal OAM application. By organizing events through the OAM site for ICIS 2017, we expect to be able to better coordinate across events, promote the various inter-related theme workshops and ancillary events, and allocate space in order to make event planning more amenable for conference and workshop attendants. Your early indication of interest in organizing an ancillary event will help in our efforts to coordinate the ancillary events.
If you are planning an event, please complete the OAM application. Also, we would like to thank all who submitted a pre-survey that helped prepare in the initial planning. Each event organizer must also complete the OAM request as this is the official request for rooms and added services.
Key benefits to using the OAM Site to plan your ancillary event:
Ancillary events (e.g., SIG Workshops, Chapter meetings, birds of a feather sessions, receptions, etc.) arranged through the OAM receive the best available space, audio/visual, and food & beverage rates.
Your event attendees will have the convenience to book during the ICIS registration process, or to add your event to their itineraries after registration.
Ancillary event organizers can opt to take advantage of the meeting planning services to negotiate on your behalf to plan your event exactly how you want.
Event promotion benefits: We will provide each event with a dedicated page on the official ICIS web site to promote the event to all potential participants.
Regardless of the services desired, the FIRST STEP to being recognized as an OAM for ICIS 2017 is to submit the OAM application. Upon its review and acceptance, confirmation will be sent to the designated ancillary meeting organizer, and the planning process will commence.
If you have any questions, please contact JC Sandel, AIS Conference Coordinator, by email at jc@aisnet.org or by calling +1(404).477.5823
How to Plan an OAM for ICIS 2017 – Seoul
| | Timetable |
| --- | --- |
| Step 1: Decide if your group wants to meet in Seoul and be part of the official ICIS program. | Now |
| Step 2: Begin the OAM Application process. Submit as much information as you have now or your best estimates; you can always come back and make adjustments later. | As soon as possible to reserve your space. |
| Step 3: Complete the Registration portion of the OAM Application. | Due by July 31, 2017 |
| Step 4: Confirm the logistics portion of the OAM Application. | Due by October 16, 2017 |
Current OAM Submissions*:
Meeting Venue Information:
The Coex Convention Center is the official location for the ICIS 2017 Conference December 10-13, 2017. All workshops, paper sessions, keynote presentations, exhibits, and receptions will take place at Coex.
Friday, December 8: limited space available 9:00 AM – 6:00 PM
Saturday, December 9: Space available 9:00 AM – 6:00 PM
Sunday, December 10: Space available 9:00 AM – 6:00 PM
Note: All meeting rooms at COEX are also available in the mornings (before 9:00 AM) and evenings (after 6:00 PM), but additional hourly rental fees will be charged.
During ICIS Conference (Monday, December 11 – Wednesday, December 13). Meeting events should not compete with Paper Sessions.
Space available before 9:00 AM and after 6:00 PM based on availability
Thursday, December 14: We do not have space on hold. Events are subject to Coex availability; no time restriction. Additional rental feels will be charged.
Registration: no additional charge if attendees to your OAM also register for and attend ICIS. For those who attend your OAM only, there is a $20/person processing fee that is charged to your group. (Regular conference cancellation fees apply to all attendees.) There is no fee for groups handling their own registration processing.

Planning Coordination Fee: SIGS, Colleges, and Chapters: $250 flat fee regardless of number of days or events. All other groups: $350 fee for 1-day event; $500 for 2-day event; $650 for events three or more days. SIG Business Meetings and AIS related groups such as journals, affiliated conferences etc: No charge
–
*SIG, College, and Chapter Business Meetings that require no food/beverage and no planning will not be charged the meeting planning fee.

Registration: listing your group on the Official ICIS Registration Form; processing payment; data entry; scheduled registration reports; refunds; scheduled financial reports; name badges (following official conference format only), badge ribbons (as available), badge lanyards; onsite registration services.

Meeting Planning: logistical planning; discounted menus and menu planning; discounted AV prices and audio-visual equipment recommendation; room layout recommendation; on-site coordination; hotel bill review.
If you have any questions, please contact JC Sandel, AIS Conference Director, by email at jc@aisnet.org or by calling +1 404.760.2863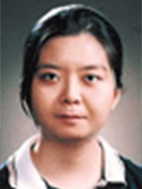 Jae Yun Moon
Korea University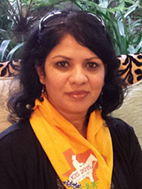 Lakshmi Iyer
Appalachian State University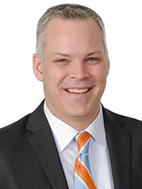 Ryan Wright
University of Virginia