Digital Leadership Summit
Theme: Challenges and Opportunities of the Fourth Industrial Revolution for Digital Leaders
8:50-9:20 Light breakfast
"Using Artificial Intelligence to Unlock The Mobile Economy," Anindya Ghose, Heinz Riehl Chair Professor, New York University
"Leading Digital Transformation: Implications for Senior Executives, IT Professionals, and the People Who Teach Them", George Westerman, Principal Research Scientist, MIT
10:50-12:00 Panel Discussion:
"Opportunities, Challenges, and Best Practices for the Digital Leaders in the Fourth Industrial Revolution"
Moderator: Gwanhoo Lee, American University
Panelists
George Westerman, MIT
Anindya Ghose, New York University
Fred Niederman, Saint Louis University
Injae Lee, Senior Executive Vice President, Chief Digital Officer, Samsung Card
Wonki Min, Chair of OECD Committee on Digital Economy Policy, Former Deputy Minster, Ministry of Science and ICT, South Korea, Professor, SUNY Korea
Jeongwon Yoon, SVP, Amazon Web Services, Korea
Gwanhoo Lee 
American University
Mike Eom 
University of Portland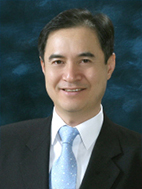 JayIn Oh 
Dankook University
Speaker Biography (in alphabetical order)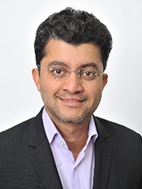 Anindya Ghose is the Heinz Riehl Chair Professor of Business at New York University's Leonard N. Stern School of Business and the author of the best-selling book TAP: Unlocking the Mobile Economy. He is the Director of the Masters of Business Analytics Program at NYU Stern. He is a Leonard Stern Faculty Scholar with an MBA scholarship (the 'Ghose Scholarship') named after him. He has been a Professor at the Wharton School of Business. In 2014, he was named by Poets & Quants as one of the Top 40 Professors Under 40 Worldwide and by Analytics Week as one the "Top 200 Thought Leaders in Big Data and Business Analytics". He is the youngest recipient of the prestigious INFORMS ISS Distinguished Fellow Award, given to recognize individuals who have made outstanding intellectual contributions to the discipline with publications that have made a significant impact on theory, research, and practice. In 2017 he was recognized by Thinkers50 as one of the Top 30 Management Thinkers globally most likely to shape the future of how organizations are managed and led in the next generation. Thinkers50 also bestowed the Distinguished Achievement Award Nomination for 'Digital Thinking' in 2017. Professor Ghose has received more than a dozen best paper awards and nominations; the National Science Foundation's CAREER Award; and faculty research awards from Google, Microsoft, and Adobe. His opinion pieces and research have been featured on the CNBC, The Economist, New York Times, WIRED, Time, Financial Times, Quartz, Recode, and Wall Street Journal. He has consulted in various capacities for Apple, Berkeley Corporation, CBS, Dataxu, DFS Group, Facebook, NBC Universal, KB Financial Services Group, OneVest, Samsung, Showtime, 1-800-Contacts, and collaborated with firms such as Adobe, Alibaba, China Mobile, Google, IBM, Indiegogo, Microsoft, Recobell, Travelocity on realizing business value from Internet and mobile investments. He is a frequent keynote speaker in executive gatherings and thought leading events globally and has given more than 250 talks to global audiences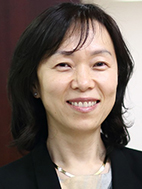 Injae Lee is a senior executive vice president, Digital Business and Innovation Group, for Samsung Card. As the company's chief digital officer, she is responsible for creating and executing a company-wide digital strategy driving the digital transformation of business model using digital technologies. The Digital Business and Innovation Group brings together the company's mobile payments platforms, digital services and customer experiences, online channels and innovation teams. Previously, she served as the head of the Technology and Operations Group and Chief Information Officer. She was responsible for all core technology functions across the company. She led the business process redesign and major upgrade of the enterprise systems and software.  She was also responsible for customer conversion activities and systems and operations integration for Samsung Card's merger with Samsung Capital. Prior to Samsung Card, she held a senior role at Lucent Technologies, SAP center of excellence group in NJ, USA. She received BS and MS degrees in industrial engineering from Seoul National University and an MBA from Columbia University.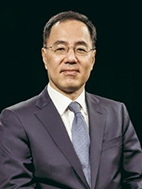 Wonki Min is leading professor of the Department of Technology and Society at the SUNY (State University of New York) Korea, and he serves as Chair of the OECD Committee on Digital Economy Policy.  Before joining the SUNY Korea, he was Deputy Minister of the Ministry of Science, ICT and Future Planning at the Korean government.  Internationally, he worked as Chair of the 2015 ITU Council, and the 2014 ITU Plenipotentiary Conference.  He also worked at the OECD, the World Bank and the UN APCICP as senior ICT expert.  He received an MBA from the University of Washington, an MA in Public Administration from Seoul National University and a BA in History from Yonsei University.
Fred Niederman serves as Shaughnessy Endowed Professor at Saint Louis University. His PhD is from the University of Minnesota in 1990.  He has published peer reviewed studies in numerous top IS journals including MIS Quarterly, Journal of AIS, Journal of Strategic Information Systems, and Journal of MIS. He serves as senior editor for the Journal of AIS, and on the editorial boards for DATABASE, Communications of AIS, AIS Transactions on Replication Research, Human Resource Management, and Journal of International Management.  He serves as a Department Editor for ICT on the editorial board of Project Management Journal.  He has edited or co-edited numerous special issues on a wide variety of topics include current ones on agile approaches to project management for Project Management Journal and digital workforce for MIS Quarterly Executive.  His areas of research interest include: philosophy of science applied to IS, IS research methods – particularly qualitative ones, IS project management, effects on IS of mergers and acquisitions, global IS, IS personnel, and group collaboration and teams, especially in the project management context.  He served as co-program chair for the 2010 ICIS conference in St. Louis, Missouri, has served as the first official "facilitator" for the AIS College of Senior Scholars and is proud to be counted as a member of the "circle of compadres" for the KMPG PhD Project.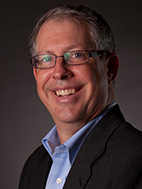 George Westerman is an award-winning author and a Principal Research Scientist with the MIT Initiative on the Digital Economy. His research and teaching focus on digital transformation, technology leadership, and the changing demand for skills in the digital economy.  He has coauthored three award-winning books, including Leading Digital: Turning Technology Into Business Transformation (Silver Medalist in the 2015 Axiom Book Awards and one of Business Digest's Best Books of 2014), The Real Business of IT: How CIOs Create and Communicate Value (CIO Insight's #1 IT/Business Book of 2009), and IT Risk: Turning Business Threats into Competitive Advantage (one of CIO Insight's Best IT/Business Books of 2007). He contributes regularly to academic and business publications and conferences. George joined the MIT Sloan School of Management in 2002 after earning a doctorate from Harvard Business School.  Prior to that, he gained more than a dozen years of experience in product development and technology leadership roles. In addition to his research and teaching with MIT IDE, George serves on the Board of Directors of the Technology Business Management Council, as co-Chair of the MIT Sloan CIO Leadership Awards, and as Faculty Director for the Workplace Learning Collaborative in the MIT Jameel World Education Laboratory. A leading voice on digital leadership and innovation, he works regularly with senior leadership teams around the world.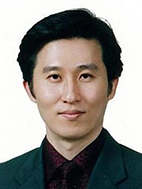 Jeongwon Yoon recently joined Amazon Web Services as a country manager of World Wide Public Sector, Korea. He had worked for more than 22 years as Executive Director of the National Information Society Agency, Korea, previously known as National Computerization Agency. He was responsible for ITPAP (Information Technology and Policy Assistance Program), assisting more than 40 developing countries in the area of Smart Nation, e-Government, Public-Private Sector Promotion and Various ICT pilot projects. He expanded the program by making partnerships with various international organizations such as the UN and World Bank. He is also founded Global E-Gov Academy for international capacity building and education. He successfully launched ICT cooperation centers in Mexico, Chile, Bulgaria Vietnam, South Africa and Turkey, jointly with each of the countries' governments. The centers played a critical role in creating and implementing pilot projects in the areas of smart nation. The center's unique success story is widely recognized by top leaders in Latin America. He also served as the Telecommunication Sector Coordinator (1998-2000) of the International Y2K Cooperation Center, Auspice of UN. He was responsible for analyzing the Y2K status of the 200 countries of the UN. As a guest researcher (2001) in National Institute of Standards and Technology in U.S., he conducted cross certification testing of Public Key Infrastructures between Korea and U.S. He has BS and MS degrees in Computer Engineering from California State University in U.S. He has a Ph.D. in Information Management from Seoul University of Information and Venture.