Dear junior faculty,
Kunsoo Han and I are co-chairing ICIS 2017 Junior Faculty Consortium in Seoul, Korea and we are inviting junior faculty to attend.
Spend a day discussing best practices in research, getting promotion and tenure, and in writing papers with a select group of mentors.
Details of the JFC are provided below.
We are looking forward to seeing you in Seoul.
Sincerely,
Alain Pinsonneault, McGill University
BR
Alain Pinsonneault 
McGill University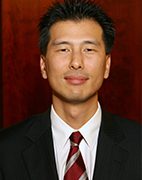 Kunsoo Han
McGill University
Michael Barrett, University of Cambridge
Anandhi Bharadwaj, Emory University
Yolande Chan, Queen's University
Debbie Compeau, Washington State University
Elizabeth Davidson, University of Hawaii
Ming Hui Huang, National Taiwan University
Rajiv Kohli, College of William & Mary
Kai Lim, City University of Hong Kong
Likoebe Maruping, Georgia State University
Sunil Mithas, University of Maryland
Paul Pavlou, Temple University
Jui Ramaprasad, McGill University
Matti Rossi, Aalto University
Michael Zhang, Chinese University of Hong Kong
The consortium will cover key issues relevant to the career development of junior faculty members, and will consist of the following activities:
A keynote speech,
Two panel discussions about successfully conducting research and getting promotion,
An interactive workshop session on writing papers.
Participants will have opportunities to interact with a select group of faculty mentors, with whom they can share their thoughts and concerns about developing their careers.
All IS junior faculty members in their first four years in an academic position (including post-docs) are eligible to apply to participate in this consortium.
Preference will be given to participants who have not attended a prior ICIS JFC.
The number of participants is limited in order to maintain the richness and intimacy of the experience.
Registration Process and Fee
Send an email to Alain Pinsonneault (alain.pinsonneault@mcgill.ca) and Kunsoo Han (kunsoo.han@mcgill.ca) with the subject title "ICIS 2017 JFC" with the following information:
Year of Ph.D. graduation:
Current position/university:
Have you attended a prior ICIS JFC?:
Brief (2-3 lines) description of research interests:
The deadline for submitting email applications is September 15th, 2017. Applications will be processed after the closing date, after which applicants will be notified of the outcome.
Selected participants to the JFC need to register for both ICIS & the JFC (under Ancillary meetings tab on ICIS web site) after being notified.
A small fee of US$65 is charged for participating in this consortium to cover the costs of the facilities, lunch, and coffee breaks. The fee is to be paid at the time of registration for ICIS (after your place in this consortium has been confirmed).