Social Media and Digital Collaboration
Jerry Kane
Boston College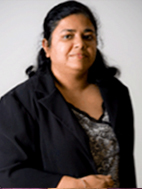 Atreyi Kankanhalli
National University of Singapore
Juliana Sutanto
Lancaster University
Social media have led to paradigm shifts in the ways we communicate, collaborate, consume, and create information. Such technology allows virtually anyone to disseminate information to a global audience almost instantaneously. A new level of connectedness among peers adds new ways for the usage and consumption of media and new forms of collaboration in organizations, markets and society. This track addresses social media and digital collaboration, particularly when they intersect. We invite research that offers fresh theoretical perspectives and novel empirical insights on ways of organizing and collaborating enabled by social media. We also invite studies that focus on different contexts of social media use and digital collaboration, examining both positive and negative consequences. We welcome research that uses a variety of methods to examine such phenomenon.
The track does not cover topics related to the use of social media in the context of crowdfunding, crowdsourcing or the sharing economy. Authors of such papers should submit their work to the P2P and Crowd Markets Track
Topics of interest include, but are not limited to:
Social media and theories about digital collaboration
Virtual teams and collaboration technologies
Enterprise knowledge sharing and collaborative work
Personal knowledge management and social media
Social media-enabled business models
Organizational networking with social media
Use of social media for citizen and political participation
The development and use of social media analytics
Digital methods for understanding social media collaboration (e.g. design science approaches, the computational turn; big data methods)
Critical perspectives on social media (e.g. how social is social media, what are negative side effects of social media use?).
Chen Jin, East China University of Science and Technology
Johnathan Ye, University of Auckland
Ben Choi, University of New South Wales
Weiling Ke, Clarkson University
Cheng Yi, Tsinghua University
Pee Loo Geok, Nanyang Technological University
Sumeet Gupta, IIM Raipur
Dan Kim, University of North Texas
Lionel Robert, University of Michigan
Jack Jiang, National Univ. of Singapore
Sun Heshan, Clemson University
Klarissa Chang, National Univ. of Singapore
Jordan Barlow, California State University, Fullerton
Jason Kuruzovich, RPI
Chunmian Ge, South China University of Technology
Carol Ou, Tilburg University
Heng Cheng Suang, National Univ. of Singapore
Daniel Schlagwein, UNSW
Zhijie Lin, Nanjing University
Dezhi Wu, Southern Utah University
Chee-Wee Tan, Copenhagen Business School
Chuan-Hoo Tan, National Univ. of Singapore
Chee-Wei Phang, Fudan University
Eric Lim, UNSW
Lazaros Goutas, Loughborough University
Christy Cheung, Hong Kong Baptist University
Ravishankar M.N., Loughborough University
Hope Koch, Baylor University
Xitong Li, HEC Paris
Amany Elbanna, Royal Holloway London
Steven Johnson, University of Virginia
Jeremiah Johnson, Purdue University
Amber Young, Umass Amherst
Marco Marabelli, Bentley University
Jennifer Claggett, University of Virginia
Kathy Chudoba, Utah State
Marios Kokkodis, Boston College
Ning Nan, University of British Columbia
Genevieve Bassellier, McGill University
Jean-Gregoire Bernard, Victoria University of Wellington
Hila Lifshitz-Assaf, NYU
Ofer Arazy, University of Haifa