Security, Privacy and Ethics of IS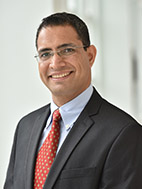 Sunil Wattal
Temple University
Anat Zeelim-Hovav
Korea University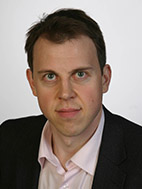 Mikko Siponen
University of Jyväskylä
While security and privacy are trendy terms, many of the classical information security and privacy problems remain unsolved. Several million working passwords can still be found on the web. Moreover, despite the emphasis on the importance of security, once a week or so, a new company admits after a security incident that they have underinvested in information security. In addition, hacker forums list thousands of organizations that still use outdated or amateurish security solutions and have therefore been hacked.
New concerns have also been raised. National bureaus of investigation around the globe report that traditional crimes have moved to the Internet. Physical scams have become Internet scamming. Sexual abuse is carried out on the Internet without any physical interaction between the victims and the perpetrators. In addition, many traditional crimes have become cyber-enabled crimes, which mean that although the crime is a physical act, a large part of the development, design, or even motivation for the crime relates to the cyber space. The role of cyber in the crime can include learning the motives for crimes through communication with other likeminded people on (public or private) social networks. The Internet can also be an enabler for learning and planning an act of physical crime. For example, shootings are practiced in realistic shooting games with real building sketches on the Internet.
To address these and many other issues, previous information systems (IS) research has relied on theories from other disciplines (e.g., criminology, economics, health sciences) that were not developed to account for the specific characteristics and natures of various IS security and privacy phenomena. This raises the question of whether theories developed in the reference disciplines capture the essence of IS security and privacy issues. Has the business of theory borrowing from other disciplines led IS security and privacy scholars astray? Has the dominance of the reference theories and their assumptions led the focus of IS security research to issues that are relevant to the original theories but have less (or no) relevance for IS security? To give an example, fear is argued to be important in protection motivation theory. Arguably, fear can be important in motivating people to comply with health recommendations to avoid serious illnesses that may even lead to death. However, the extent to which fear can explain password memorization issues, lack of email encryption, and many other risky IS security behavior is unclear.
To what extent can the classical criminological theories, which were developed to account for physical crimes, explain how one becomes a cyber-criminal? Can they capture the essence of cyber-enabled crimes? To give a specific example, can the criminological theories originally developed to examine burglaries and street crimes in the 1950s–1970s in a specific US context offer explanations that are relevant to explicating and preventing Internet scammers in Africa?
Can IS security economics and investment problems be solved by calculations in the sense of traditional investments? Alternatively, are information security and privacy assets and risks mainly incalculable due to a lack of reliable information on the value of assets, risks, and so on? For instance, do we know the value of our privacy, or can we calculate the likelihood that our passwords will be compromised? Economics Nobel laureate Milton Friedman argued that good economics research can have unrealistic assumptions. However, is that a good approach for carrying out IS security and privacy research? Should we do the opposite of what Friedman described and ensure from the outset that our assumptions are realistic?
To what extent can old and new concerns be addressed by revising the reference theories? Do these theories need to be revised at all? Alternatively, do we need more phenomenon-driven theorizing and theory development? In addition, are our best IS security and privacy researchers providing enough specific guidance to organizations and national bureaus of investigation around the world, or are we just providing abstract models that practice can safely ignore as incapable of providing concrete recommendations to prevent risky behavior or crimes? Is the aim of IS security and privacy research to find the truth or produce new knowledge for its own sake, irrespective of its practical relevance?
These are just few examples of the relevant issues that the papers submitted to the ICIS 2016 security and privacy track may answer or debate. Both conceptual, empirical and design thinking papers are welcomed on any aspect of IS security and privacy.
Topics include, but are not limited to, the following aspects of IS security and privacy:
Adoption, use, and continuance of information security technologies and policies
Computer abuse and employee deviant behaviors
Corporate governance and compliance of security and privacy
Costs and benefits of information security and privacy
Cross-cultural issues in IS security and privacy
Cyberwarfare and cybersecurity
Deception and deception intention in the context of online trust and security
Design and development of information security and privacy enhancing technologies
Deterrence of security policy violations
Digital forensics
Electronic commerce security and privacy
Employee accountability
Employee security policy compliance and noncompliance
Forensic analysis of security breaches and computer crimes
Hacker culture such as hacking and cracking, white hat and black hat research issues
Investigations of computer crime and security violations
IT audit and controls
Identity theft
Individual motivators and inhibitors of employee computer crime
Insider threat behaviors and antecedents
Intrusion detection/prevention
IoT and cloud security
Legal, societal, and ethical issues in IS security and privacy
Mental welfare (e.g., stress) and mental capacities (e.g., remembering) with respect of security and privacy issues
Neuroscience applications to information security
Risk analysis and management, risk and fraud assessment
Security and privacy concerning social media and social networking
Security and privacy metrics
Security and privacy of mobile devices
Security and privacy strategies
Security, Education, Training, and Awareness (SETA) programs and campaigns
Social and business security and privacy policies
Security risk assessment
Socio-technical mechanisms for countering cyber threats
Spyware / malware
Theoretical and empirical analyses of information security behaviors
Trust in security and privacy enhancing systems
Wei Thoo Yue, City University of Hong Kong
Sheng-Pao Shih, College of Business and Management, Tamkang University
Karthik Kannan, Purdue University
Teju Herath, Brock University
Jinyoung Han, Chung-Ang University
Jeff Babb, West Texas A&M University
Sanjay Goel, University of Albany
Alexandra Durcikova, University of Oklahoma
Tabitha James, Virginia Tech
John D'Arcy, University of Delware
Raj Sharman, University of Buffalo
Yuzhu Li, University of Massachussets at Dartmouth
Tony Vance, Brigham and Young University
Hanna Krasnova, University of Potsdam
Peter Buxmann, Technische Universität Darmstadt
Mari Karjalainen, University of Oulu
Seppo Pahnila, University of Oulu
Rachida Parks, Quinnipiac University
David Schwartz, Bar Ilan University
Sigi Goode, Australian National University
Raymond Choo, University of Texas at San Antonio
Yair Levy, Nova Southeastern University
Rob Crossler, Washington State University
Karin Hedstrom, Örebro University
Xin (Robert) Luo, University of New Mexico
Pamela Wisniewski, University of Central Florida
Clay Possey, University of Alabama
Xinru Page, Bentley University
Aleš Popovič, Univerze v Ljubljani
Bonnie Anderson, Brigham Young University
John-Henry Morin, University of Geneva
Ben Choi,Univ of New South Wales
Dan Kim, Univ of North Texas