Practice Oriented Research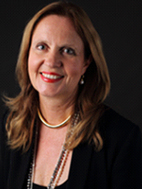 Kristine Dery
Massachusetts Institute of Technology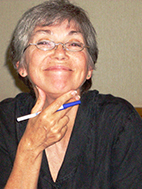 Cynthia Beath
The University of Texas at Austin
Joe Peppard
European School of Management and Technology
A major mission of the information systems discipline is to produce relevant academic research that is useful to IS practice. The ICIS practice-oriented research track will contribute to this mission. The track welcomes submission of practice-oriented IS research on any topics that are highly relevant and useful to practicing IS executives in the digital economy.
Criteria for acceptance of submissions will be similar to those adopted by MISQ Executive. Authors are encouraged to submit in-depth research that provides rich stories, unique insights, and useful conceptual frameworks for managing digital capabilities. The target audience for MISQE is primarily practitioners, but it includes researchers, with a goal of stimulating ongoing discussions at the intersection of research and practice. MISQE also seeks to contribute to the development of future industry leaders. Papers submitted to this track will be specifically evaluated for relevance and usefulness to digital leaders. Submissions are also expected to demonstrate a rigor that makes the findings credible to a discriminating reader.
The Editor-in-Chief of MISQ Executive offers accepted papers of this track an opportunity to go through a fast-track review, development, and publication process at MISQ Executive.
In addition to paper presentations, this track will invite digital leaders from various industries to: (1) give keynote speeches; (2) attend mixed practitioner/researcher panels; and (3) serve as discussants in research presentations to provide feedback and help define further questions for practice-oriented IS research.
Overall, this track aims to:
Extend the reach of ICIS to digital leaders
Showcase our highest quality practice-oriented IS research
Promote practice-oriented IS research as a key source of insight and guidance for digital leaders
Provide researchers a platform to present and discuss their practice-oriented IS research findings with digital leaders and academics and expose the community to current challenges in creating value in digital economies
Help identify the most challenging managerial issues for digital leaders and frame them as new questions that could guide future practice-oriented IS research.
Additional guidance for authors
This practice track has run for a number of years at ICIS. Unfortunately, many submissions are rejected because they are far from meeting the criteria for acceptance at MISQ Executive. We are not just seeking research with strong relevance for practitioners, but manuscripts that are written in a way that makes them easily accessible to such a reader. This means that any accepted manuscript will not follow the traditional "rules" of writing for an academic audience.
If you are not a regular reader of MISQE articles we would advise you to read a few so as to get a sense of their style, structure, focus and content. Some general guidelines for writing such articles include:
Simplify reality, but don't be simplistic
Keep theory and methodology in the background (perhaps include your methods in an appendix, but write it so that it is accessible to non-academic readers).
Use literature and in-depth evidence to give credibility and generalizability.
Typically, such articles loosely follow this structure:
Short lead in
Motivate the practitioner reader in 2-3 sentences. Why should they read the article? What you write should resonate closely with them; perhaps it is a problem that they recognize that you are now going to help them solve.
Short introduction to topic
Frame the topic of the article. Use footnotes rather than traditional academic referencing style when using prior research.
Extensive research findings
Use headings and figures/tables to communicate findings. Address solutions to managerial challenges. Present lessons learned from the research and recommendations.
Actionable guidelines
Actionable guidelines include action verbs, not passive verbs like "understand," "assess, "think," or "get commitment."  Tell the reader what to actually do, or what to change.  For example, if getting commitment is important, say how to get the required level of commitment.
Appendix
Present an overview of research methods. Remember to write in a way that is accessible to an academic audience unfamiliar with the nuances of academic research.
Hans Borgman, U. of Amsterdam, Netherlands
Walter Brenner, U. of St. Gallen, Switzerland
Alec Cram, Bentley U., USA
Brian Donnellan, Maynooth U., Ireland
Nils Fonstad, MIT, USA
Janis Gogan, Bentley U., USA
Tony Gerth, Indiana U., USA
Martin Mocker, Reutlingen U., Germany
John Mooney, Pepperdine U., USA
Shan Ling Pan, U. of New South Wales, Australia
Keri Pearlson, KP Partners, USA
Jeanne Ross, MIT, USA
Siew Kien Sia, Nanyang Technological U., Singapore
Ayoung Suh, City U. of Hong Kong, China
Nick van der Meulen, U. of Amsterdam, Netherlands
Eric van Heck, Erasmus U., Netherlands
Christian Wagner, City U. of Hong Kong, China
Barbara Wixom, MIT, USA
Stephanie Woerner, MIT, USA