Digital Platforms, On-line Communities, and Open Governance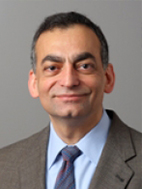 Samer Faraj
McGill University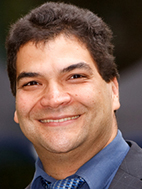 Michael Barrett
University of Cambridge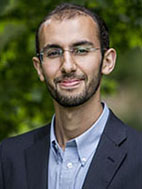 Isam Faik
National University of Singapore
Over the last decade, digital platforms have been an important source of innovation across a variety of industries, especially in digital businesses driven by information technology.  Across developed and developing countries, thousands of small and large firms have developed  products and services for computers, mobile infrastructures, and other consumer electronics devices that serve as industry platforms. All these firms and their partners participate in business ecosystem innovation (Moore, 1996; Iansiti and Levien, 2004; Adner 2012) with platforms facilitating significant value through its network effects.  Key areas of ongoing research on digital platforms include platform evolution (Tiwana et al. 2010) as well as platform economics and governance (e.g., Eisenmann et al. 2009; Gawer 2014; Tiwana 2015).
Digital platforms give rise to new digital phenomena, such as open data, social media and Web 2.0, and lay the foundation for the early formation and subsequent development of online communities (OCs).  The evolution of digital platforms have significantly altered the nature of online community building, collaboration and organizing which bring together large numbers of geographically dispersed individuals whether it be for business activity or social support or a combination of the two.  Researchers have investigated a range of issues in the context of OCs, from what motivates people to participate and contribute in support of an activity, interest, or identity. Online communities provide forums for wide-ranging efforts in product development, and knowledge creation.  OCs are now increasingly seen as spaces for knowledge flows that provide value to society and to participants (Faraj, von Krogh, Monteiro, and Lakhani 2016). Through ongoing knowledge collaboration (Faraj, Jarvenpaa, Majchrzak 2011) in these OC's, a high volume and diverse range of data accumulate from which value propositions are created.  These new business models are intimately connected to the dynamic evolution of the underlying digital platforms (Barrett, Oborn, Orlikowski 2016) and can have far-reaching implications for economy and society.
With the rapid and often unexpected growth and development of these OC's and digital platforms, open governance becomes an increasingly important development dimension and a significant challenge.  As organizations rely more on IT and draw on open data use strategically for new value propositions, there are significant IT-related risks on these platforms and in these OCs.  Issues such as access to open data, data security and privacy risks, technical risks, and operational risks abound. Governments introduce regulations for implementing IT governance, control, and risk management practices, challenging organizations' established routines.  Globally distributed organizations are often subject to a variety of IT-related regulations that span multiple country boundaries.  In addition to these formal rules and sanctions, recent work on governance has roots in collective action research (Ostrom 1990, 2010) and places emphasis on bottom-up approaches.  Further, the need for novel forms of governance which account for multiple meanings attributed to the digital platform as a public or private good have led to a polycentric approach for governing platform development (Constantinides and Barrett 2014).
This track seeks papers that help the field understand open governance in the development of digital platforms and online communities.   All theoretical and empirical approaches are welcomed and novel perspectives are especially sought. Topics of interest include but are not limited to:
Novel business models and value creation enabled by digital platforms
Governance and control of digital platforms
Privacy and informed consent of data in online communities
Governance of open data platforms
Governing scalable and generative platforms for growth
Paradox of control and flexibility in platform architecture
Open access policies and community-based development
Evolutionary trajectories of platform-centric ecosystems
Collective action and hybrid forms of governance
Polycentric approaches to governing platform development
Accountability and responsibility in digital platforms
Trust and risk perception in digital platforms
Sociomaterial accounts of OCs
Knowledge flows in OCs
Social interactions and value creation in OCs
Roles, governance structure, authority relations and community boundaries
The dynamics of value-creation processes in OCs and digital platforms
Managing the process of innovation with OC boundary fluidity
Platform and OCs interaction in innovation and collaboration
Community based modes of governance and organizing
Carmen Leong, UNSW Sydney
Stephen Jackson, Royal Holloway, University of London
Prasanta Bhattacharya, National University of Singapore
Na Liu, University of Sydney
Stella Pachidi, University of Cambridge
Kevin Crowston, Syracuse University
Sri Kuduravalli, HEC-Paris
Hani Safadi, University of Georgia
Carsten Osterlund, Syracuse University
Molly Wasko, University of Alabama
Kunsoo Han, McGill University
Dimitra Petrakaki, University of Sussex
Yingqin Zheng, Royal Holloway, University of London
Chon Abraham, College of William & Mary
Lauri Wessel, Freie Universitat Berlin
Panos Constantinides, University of Warwick
Eivor Oborn, University of Warwick
Karl Prince, University of Cambridge
Conor Farrington, University of Cambridge
Markos Zachariadis, University of Warwick
Ben Ellway, University of Canberra
Yasser Rahrovani, Ivey Business School, Western Univesity
Aron Lindberg, Stevens Institute of Technology
Karla Sayegh, McGill University