Sirkka L. Jarvenpaa
The University of Texas at Austin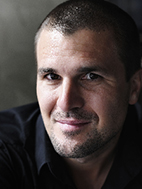 Jan Recker
Queensland University
Jonathan Wareham
Ramon Llull University
Consequences from interactions with and influences of IS, whether they revolve around environmental, economic, social, psychological, cultural or ethical issues, can translate into degradation or betterment of the artificial, social or natural environment, better or worse quality of life and work, social inclusion/exclusion, (non)discrimination, (un)employment, and civic participation or lack of it. For example, IS can contribute to climate change through increasing carbon footprints, but can also provide a means for managing that carbon footprint. IS can also contribute to hyperreality through immersive applications of virtual reality, and at the same time trigger changes in the mundane reality itself. IS can be a critical means for social and political activists to afford visibility to various injustices through e-strikes and e-protests but it also affords means for activists of anti-social, illegal or unethical movements.
The IS community is uniquely positioned to address these issues of the imbrication of technological and social change and impacts, given its encompassing knowledge of both technical and social dimensions, along with its need-solution pairing that generativity properties of IS have facilitated.
This track welcomes innovative, rigorous and relevant theoretical, empirical and design studies on societal change and societal impacts from interactions with and influences of information systems (IS) broadly speaking. Empirical (qualitative and quantitative) studies as well as design-oriented research and conceptual papers on theory development will be considered. Our view of societal change and impacts is broad and inclusive.  Change can involve planned, emergent, serendipitous, and other forms.  Impacts can be actual or potential, intended or unintended, and positive, negative or diverse in effect. Various dimensions including environmental, social, economic, cultural or ethical can be involved in these relationships.  Timeframes of changes and impacts can be varied including short-term such as work stoppage or more long-term such as sustainability outcomes.
Due to the broad and inclusive nature of the topic, we encourage the submission of studies that address a variety of different units of analysis, including individual, group, process, organization, government, and society at large. We particularly welcome contributions that manage to integrate different dimensions, units, levels and views. The research questions may be derived from a broad spectrum of disciplines including information systems and business, engineering, management, operations management, applied computer science, environmental science, marketing, economics, psychology, anthropology, sociology, fine arts, etc
Topics of interests include but are not limited to
Socio-technical and sustainable design
Societal consequences of emerging technologies
The dark side of technology including work stress, addiction, victimization, surveillance, etc.
Social movements and IS
Green IS
Sustainable and unsustainable IS
Sustainable business practices and processes including greener supply chains
Energy and environmental informatics
Theoretical perspectives on (un)intended consequences of IS
The changing nature of work and life in information society
IS-related unemployment and deskilling, especially in knowledge work
The role of IS in social protest and economic or educational (in)equality
Responsible societal innovations using IS
Ethical approaches to IT system investment and IT system design
Ethical computing
The role of IS in supporting and empowering marginalized groups in society
Bottom-of the-pyramid issues relating to IS
Methods for assessing social, ethical, and environmental impacts of IS
Social change issues related to the ICIS 2017 theme, Crowdsourcing, Crowdfunding, Blockchain, and Sharing Economy
Stefan Seidel, Uni Liechtenstein
Alem Molla, RMIT
Helen Hasan, UoW
Jyoti Choudrie, Uni Hertfordshire
Ofir Turel, California State University
Jungwoo Lee, Yonsei University
Vanessa Cooper, RMIT
Jane Webster, Queen's University
Wen Wen, University of Texas at Austin
Likoebe Maruping, Georgia State University
Mary Beth Watson-Mannheim, University of Illinois
Anne-laure Fayard, NYU Polytechnic School of Engineering
Jason Chan, University of Minnesota
Lisen Selander, University of Gothenburg
Attila Marton, Copenhagen Business School
Tina Blegind-Jensen, Copenhagen Business School
Ela Klecun, London School of Economics
Joan Rodon, ESADE
Cristina Gimenez, ESADE
Robert Gregory, IESE
Konstantina Valogianni, IE Business School
Marina Fiedler, Universität Passau
Wolf Ketter, Erasmus University
Sherif Kamel, The American University in Cairo