IS Curriculum and Education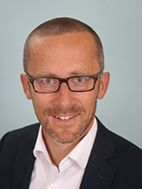 Martin Bichler
Technical University of Munich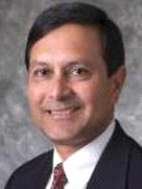 Amit Basu
Southern Methodist University
Hoong Chuin Lau
Singapore Management University
IS curriculum and education have seen significant changes in the past two decades. IS curriculum contents have evolved drastically as a result of advances in technology. For example, the ways to develop IS have moved from writing individual programs to assembling components to leasing software as a service. As another example, the goals of deploying IS have moved from improving efficiency and effectiveness to attaining competitive advantage to creating entirely new business models. Moving forward, there are emerging competency models that can potentially guide development of IS curriculum.
Beyond IS curriculum, IS education has also seen significant pedagogical changes. For example, case-based teaching, class debates, and experiential learning have broadened the range of pedagogical alternatives available to IS educators. Moving forward, MOOCs and flipped classrooms are likely to further disrupt existing practices by offering IS educators new pedagogical arrangements. Technology enhanced assessments coupled with learning analytics would allow personalized feedback to be given to learners on a massive scale. Emerging technology would continue to open up new pedagogical possibilities. Current IT trends such as cloud computing, mobility, IoT, cognitive computing and analytics are impacting IS education, not just in what we teach, but also how we teach. New technologies could be used in creative ways to motivate/enable active learning.
Teaching cases selected for this track will also be considered by the Journal of Information Technology (JIT) for inclusion in an issue on Teaching Cases.
We welcome high quality research papers on any topic of IS curriculum and education.  We are open to studies employing all research methods (conceptual or empirical, quantitative or qualitative). Topics of interest include (but are not limited to):
Content innovations
Competency models
Novel teaching cases
Accreditation issues
Experiential learning (including internships)
Peer and collaborative learning
Social networking and learning
MOOCs and flipped classrooms
Learning management technology
Technology enhanced assessments
Learning analytics
Emerging technology and IS education
Apart from the regular submission categories, we invite the submission of teaching cases that would be useful to the field as pedagogical materials that students would find exciting and thoughtful.
br
Teaching Cases
Teaching cases must include teaching notes when originally submitted, and the teaching notes will be reviewed. Teaching notes will not be included in the ICIS Proceedings, but rather will be provided directly to instructors on request by case authors.
Teaching cases may only be submitted to the IS Curriculum and Education track.
br
Review Criteria for Teaching Cases
Case clarity: The case is clearly written and readable for a student audience.
Issue identification and development: The key issues in the case are well-developed and identifiable by a student reader.
Completeness: The case includes the information necessary for conducting an appropriate analysis of the issue(s) raised.
Relevance: The case addresses a topic of importance to IS practice. The students will learn something important from studying it. The case has "substance."
Interest: The case is presented in an interesting way. It addresses a topic likely to sustain a student's interest. The instructor will find it interesting to teach.
Effectiveness of exhibits: The case exhibits are helpful to the student and useful for teaching the case.
Literature integration: The authors have effectively utilized existing literature (concepts, models, frameworks, news reports, etc.) for teaching the case.
Overall utility: The information provided is developed well enough to help an instructor in preparing to teach the case.
br
Teaching Case Page Limit Requirements
The teaching case must not exceed fourteen (14) single-spaced pages and the teaching note must not exceed five (5) single-spaced pages. Both the teaching case and teaching note must conform to the ICIS 2016 submission template. All text, figures, tables, and appendices must be included within the page limit. The cover page, abstract, keywords, and references are excluded from these page limits.
Ron Babin, Ryerson University
Michelle Cheong, Singapore Management University
Percy Dias, Hong Kong University of Science and Technology
Janis Gogan, Bentley University
Helena Karsten, Åbo Akademi University
Oliver Krancher, University of Bern
Ron Kwok, City U. of Hong Kong
Narayan Ramasubbu, University of Pittsburgh
Ulrike Schultze, Southern Methodist University
Thomas Setzer, Karlsruhe Institute of Technology
Willem Standaert, Vlerick Management School