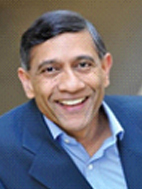 Joe Nandhakumar
University of Warwick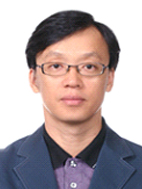 Jae-Nam Lee
Korea University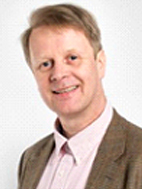 Kalle Lyytinen
Case Western Reserve University
The purpose of panels in ICIS is to identify and explore emerging phenomena in digital innovation and to offer an opportunity to present topics and ideas that are ground-breaking and perhaps controversial to the IS community.  Therefore, the panels are expected to engage the audience and included panelists in a discussion that stimulates interaction and enhances the learning experience with a goal of moving the topic forward to greater understanding and application. Panel topics can vary, but generally they need to pertain to emerging and/or controversial research questions, new research challenges, or changes to the status quo of the discipline. Panels related to the conference theme, Transforming Society with Digital Innovation, are especially welcome. We encourage also proposals that challenge the traditional panel format and include innovative and inspirational elements to stimulate interaction and enhance the learning experience including role play, workshops, city hall meetings and the like.  Details of the structure of the panel proposals and review criteria are available on the ICIS submissions page.
Required Elements of Panel Proposals
A panel proposal should include the following seven sections:
Introduction: General description of the goals of the panel or issues to be discussed or debated stating the reason for the panel.
Issues: Issues or dilemma that will be discussed.
Panelists: Names and positions of those who will take varied viewpoints. For debates, identification of proponents and opponents.
Panel Structure: Description of timing of the session and the format of interaction among participants and with the audience.
Participation Statement: A statement that all participants have made a commitment to attend the conference and serve on the panel, if the panel is accepted.
Biographies: A brief description of each participant's background, including expertise related to the topic and views of the issues.
References: as appropriate.
Panel Topic: Topic is novel, leading edge and invites debate and discussion.
Panel Format: Panel focuses on discussion and not the presentation of research results; format is innovative and engages the audience.
Panelists: Panelists are leaders and/or well-published in the panel topic area and represent a diversity of opinions, backgrounds and geographic regions.
Implications: The outcome of the panel has likely implications for practice or conduct of research in information systems.
Panel Interest: The panel seems likely to draw a wide audience.
Panel Proposal Page Limit Requirements
The panel proposal must not exceed five (5) single-spaced pages and must conform to the ICIS 2017 submission template. The 5-page count must include all text, figures, tables, and appendices. Abstract, keywords, and references are excluded from this page count. Proposers may attach a video clip or similar to their submission to illustrate the intended format.
Manju Ahuja, University of Louisville
Samir Chatterjee, Claremont Graduate University
Patrick Chau, University of Hong Kong
Guy G. Gable, Queensland University of Technology
James Gaskin, Brigham Young University
Ole Hanseth, University of Oslo
Kai R Larsen, University of Colorado
Frantz Rowe, University of Nantes
Maha Shaikh, University of Warwick
Bernard Tan, National University of Singapore
Doug Vogel, Harbin Institute of Technology