Fred Niederman
Saint Louis University
G. 'Hari' Harindranath
Royal Holloway, University of London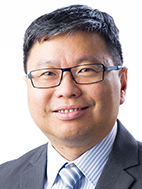 Choon Ling Sia
City University of Hong Kong
Globalization has enabled unprecedented capabilities for organizations (sourcing materials, providing products and services around the world), for individuals (opening travel and communication channels), and for countries (seeking and dispensing financial, intellectual property, and material goods).  At the same time it has contributed to displacement of jobs and opportunities, of traditional alliances and allegiances, and of clearly defined national and ethnic identification.
Information and communication technologies (ICTs) are a result of such globalization (worldwide markets create the volume for profitable introduction of many new technological advances) as well as an important case of such globalization.  Global financial and monetary exchange capabilities, software embedded in all sorts of products, and mobile devices powerful as yesterday's mainframes that most of us now carry around in our pockets have stimulated a world that has been described as "flat" and "boundary-less".
This track welcomes ICT related research addressing issues that surround global, international, and cross cultural issues.
The track is open to all methodological approaches and perspectives. Topics of interest include, but are not limited to:
*Cross-national and cross-cultural comparisons of IT adoption, use, and development (e.g. ERP diffusion and impacts compared between different economies)
Globally distributed teams and ICT use in multinational organizations (e.g. cross national delivery of services, multinational sourcing or distribution, offshoring and distributed projects)
IT adoption, policy, and investment at the national level (e.g. e-government and regulations across countries)
IT addressing global issues such as water, food, energy, climate, disaster relief, and other cross-national phenomena
Impacts of cultural values (e.g. on systems use, adoption or development)
Social computing impacts (e.g. effects of social media on building international ties; differential effects of social media in varied locations)
Global knowledge management (e.g. different knowledge-sharing cultures and practices in multi-national corporations; managing knowledge about global or multi-national issues)
Global information governance (e.g. regimes for standardizing and regulating cyber-institutions)
ICT Security particularly as regards the necessitating of collaboration for common purpose across groups, nations, and regimes
Ben Liu, City University of Hong Kong
Carol Hsu, Tongji University, China
Felix Tan Ter-Chian, University of New South Wales, Australia
Kevin Kuan, University of Sydney, Australia
Chuan Luo, Southwestern University of Finance and Economics, China
Ling Xue, Georgia State University
Roberto Evaristo, Private Industry
Sidne Ward, University of Missouri Kansas City, USA
Brent Gallupe, Queens University, Canada
Raquel Benbunan-Fich, Baruch University, USA
Edward Bernroider, WU Vienna, Austria
Barbara Krumay, WU Vienna, Austria
Priya Seetharaman, Indian Institute of Management-Calcutta, India
Mahesh Raisinghani, Texas Womens University, USA
Irwin Brown, University of Capetown, South Africa