Nick Berente
University of Georgia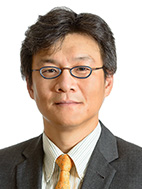 Jungpil Hahn
National University of Singapore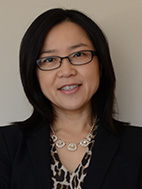 Ching Ren
University of Minnesota
At ICIS 2017 we are experimenting with a new model for collaborating on research – a "paper hackathon." The goal will be to facilitate new research collaboration. The format is an intense two-day paper hackathon where researchers self-organize to work under the mentorship of prominent IS scholars and then present the results to a panel of journal editors.
After ICIS — the three papers will be invited for fast-tracked review process for a possible publication in JAIS as early as in six months. Those looking to participate in the session should submit a 1-3 pages proposal describing what they can bring to the hackathon (i.e. data, method, perspective, domain expertise, etc.).
"Brainstorm" – Bring your data, theory, phenomenon, or good writing skills. Meet others who can complement what you have. Brainstorm new paper ideas.
"Write" – Write fast. You have 24 hours to write an extended outline of your paper. Analyze your data to prepare preliminary results. Articulate your contributions to the literature. You will get help from mentors. Put together your presentations.
"Pitch" – You have five minutes to present your work in front of editors and other senior scholars. If you are one of the top three finalists, you will further develop the paper during the conference to present on the last day of ICIS and will be considered for fast-track review for the Journal of AIS.
The deadline for Paper-a-thon submissions is September 1st, 2017, 11:59 p.m. US EDT.
Day 1. Saturday:
1 PM        Introduction
1:15 – 2 PM    Organize into collaborating groups with mentor (by areas of interest)
2-4 PM        Design a plan for the paper with your mentor
4 PM        Mentor meeting (provide initial feedback)
Saturday to Sunday – work with each other to craft the paper and the presentation.  Mentors can choose to be involved or not as an author. Group schedules its own plan for the next 24 hours.
Day 2. Sunday:
Morning    Mentors recommended (not required) to meet with group to guide presentation
1-3 PM        5-minute paper presentations to Editor Panel
During ICIS – top three papers will present in an ICIS paper session a couple of days later.
Tina Blegind-Jensen, Copenhagen Business School
Jason Chan, University of Minnesota
Michael Chau, University of Hong Kong
Marina Fiedler , University of Passau
James Gaskin, Brigham Young University
Khim Yong Goh, National University of Singapore
Brad Greenwood , Temple University
Bin Gu, Arizona State University
Steven Johnson , University of Virginia
Jerry Kane, Boston College
Seung-Hyun Kim, Yonsei University
Hanna Krasnova, University of Potsdam
Likoebe Maruping, Georgia State University
Ning Nan, University of British Columbia
Sam Ransbotham, Boston College
Stefan Seidel, University of Liechtenstein
Lisen Selander , University of Gothenburg
Ling Xue , Georgia State University
Michael Zhang, Hong Kong University of Science and Technology
Waifong Boh, Nanyang Technical University
Aron Lindberg, Stevens Institute of Technology
Tuan Phan,  National University of Singapore
Anjana Susarla, Michigan State University